makeshift shit that
makes shit shift
MILLENIAL CAMPAIGNS ARE SOOO GENERIC A ROBOT COULD MAKE ONE.
How do you convince young people your brand is super chill and dtf? Simple; the Millennial Campaign Generator; A machine programmed to produce bespoke ads that make millennials think -
"OMG THAT'S SO ME!".
(create yours here) ︎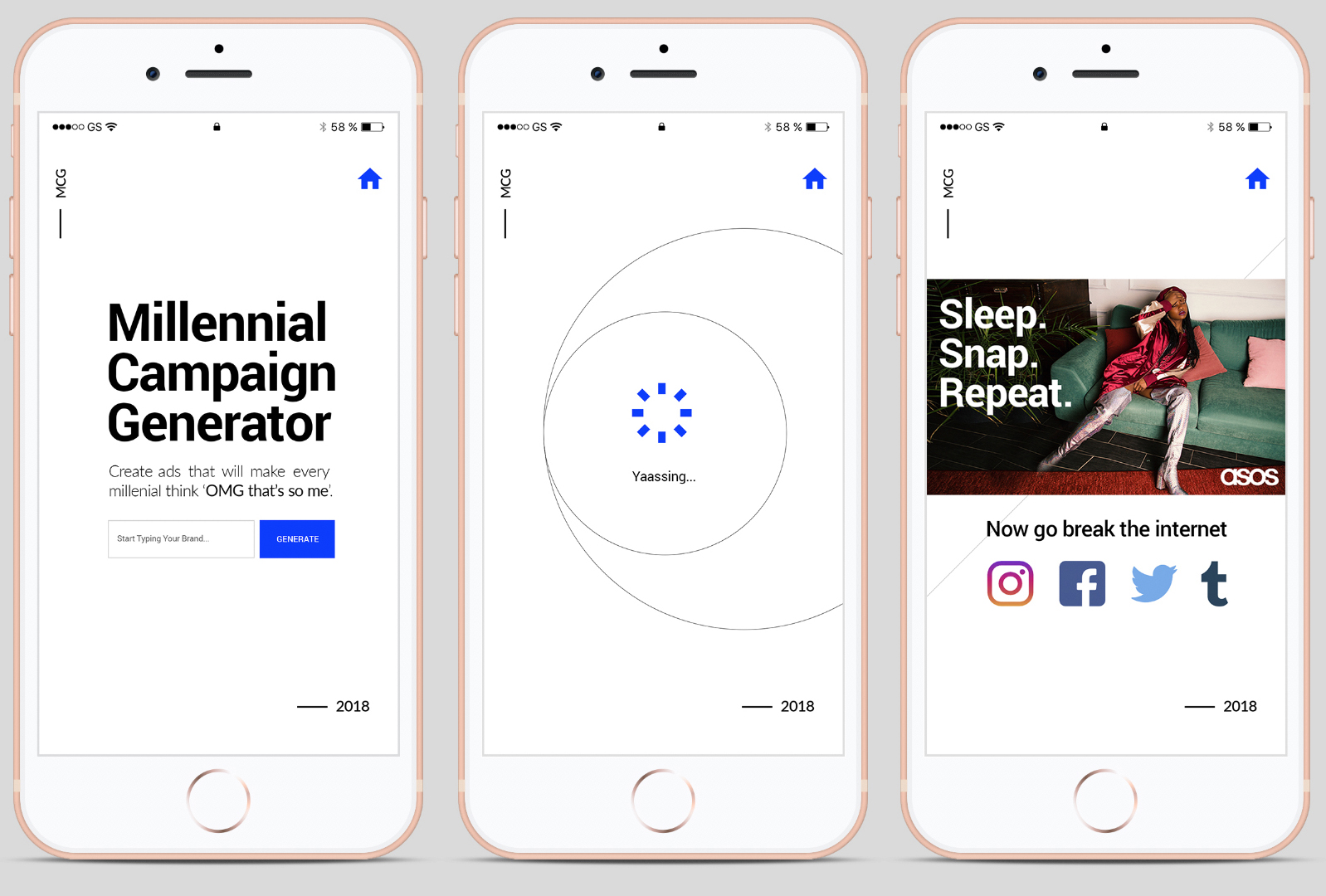 FU** GIRLS
ON AVERAGE WOMEN GLOBALLY ARE PAID 25% LESS THAN MEN.
On International Women's Day, we created a provocative outdoor campaign that on billboards nationwide.
We followed up with a social media campaign propelled by stickers and t-shirts.